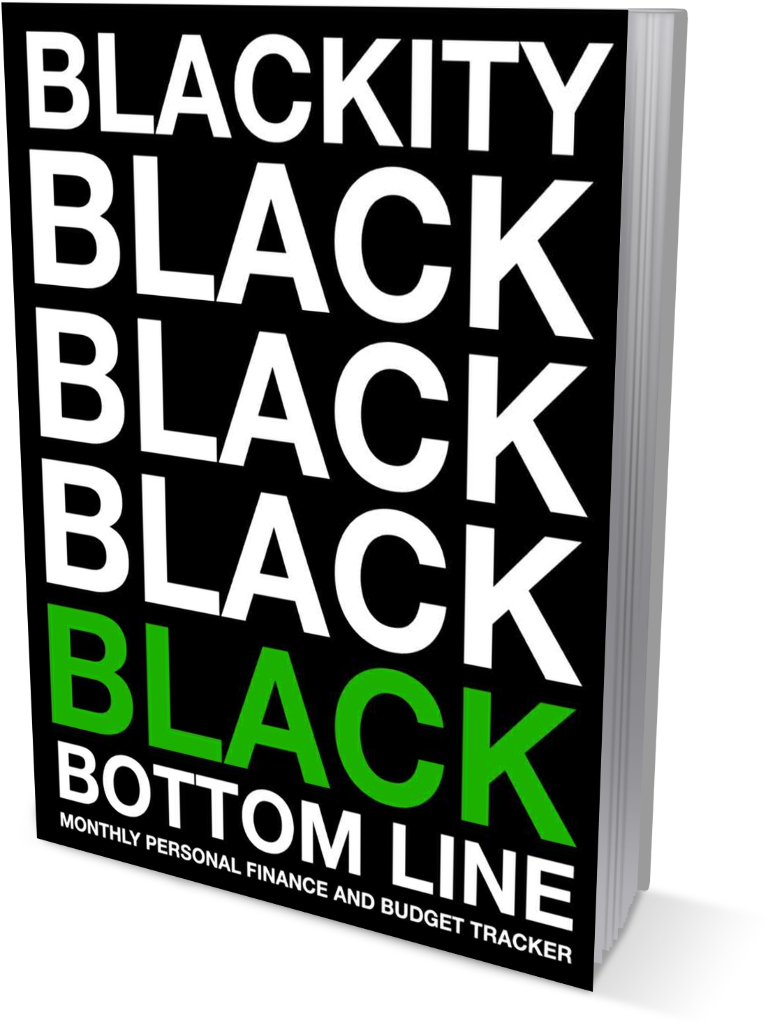 This personal finance and budget tracker is a premium monthly bill, budget and financial planner designed to be an easy way to organize your bills, plan for your expenses while setting a budget each month.
It is a planner comprised of neatly organized, well-designed pages that aim to help you focus on meeting and/or exceeding your financial goals!
Create a strong family financial bond.
Gift it to each young adult in your family.
Features: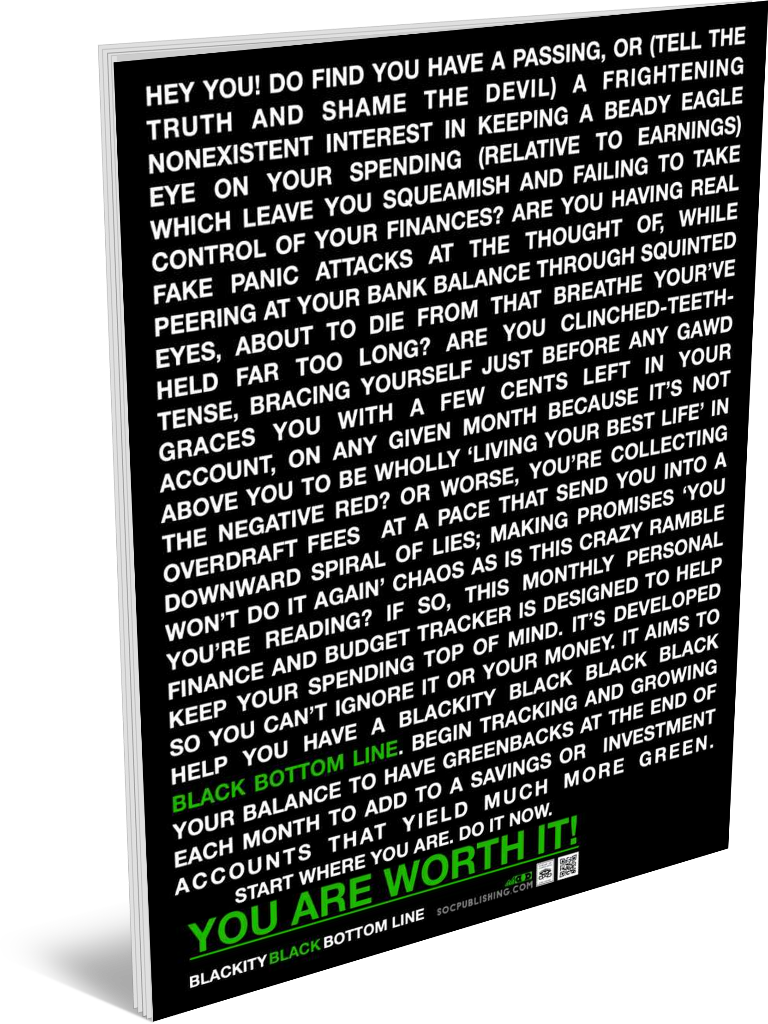 This planner has a bold glossy cover, complete with striking motivational text, 245 pages to document the source recipe that inspired your creations, places to critique the result, and share your thoughts and ideas for improvement and document some technicalities.
Monthly Budget Worksheet/Organizer
Daily and Weekly Expense, Debt Repayment Trackers and more!
Clean, well-organized, easy to use pages for setting your a budget, track expenses and stay on track.
Glossy cover that olds up under consistent use.
Printed on high-quality paper
Dimensions: 8.5 x 11 inches
Printed in the USA
Perfect as a gift for friends, family or coworkers!
Great for personal finance, budgeting, entrepreneurs and bookkeeping.
Start tracking and planning for having a healthier black bottom line now!
Buy multiples, as this financial tracker makes a great gift for members of your family, friends and anyone you want to encourage.
Benefits:
Develop a new and lasting habit of fiscal awareness that puts you in a better financial position.
Build a family tradition that yields generational wealth.
Strengthen your family's connection, practice and future.
View all titles from SOC Publishing here: